NFL Game Pass hosts 2023-24 football season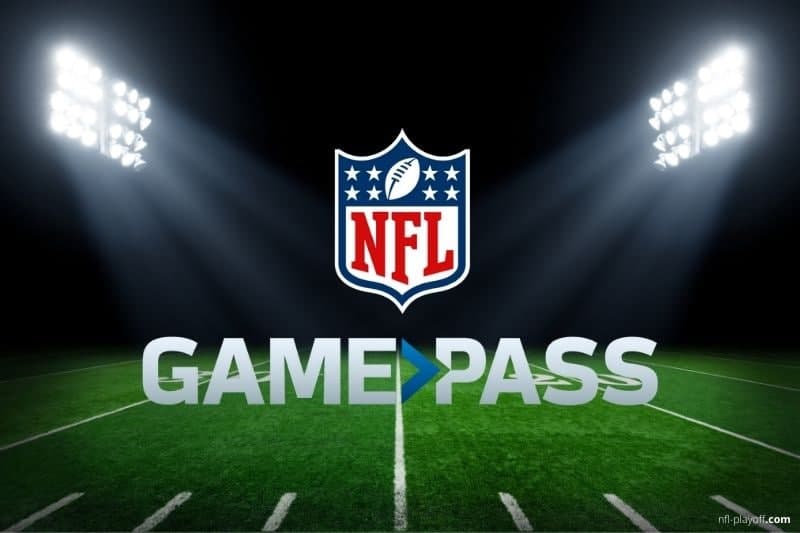 For the longest time, NFL fans had struggled to find the best and most efficient way to watch football games. With the NFL Game Pass, you get the chance to dive into football, it is worth subscribing to because it allows its users to explore everything related to pro football, from pre-recorded games, NFL's original content, interviews, and much more. Here is everything you need to know about NFL Game Pass.
What is NFL Game Pass?
NFL Game Pass is an on-demand online subscription service created by NFL that is available on nfl.com or NFL app. It offers football fans a 7-day free trial, loads of content including out-of-market preseason games live, and on-demand replays of the 272 scheduled 2023-24 regular-season games including playoffs but for international users only. It also provides audio of live games, NFL Films Library favorites, and the Super Bowl LVII.
NFL Game Pass boasts of a cool feature of condensed replay that is available for every game which allows you to save time by running a single three-hour broadcast within 45 minutes. The service doesn't provide live broadcasts and the games are only available to the viewers until the games are over.
Is it possible to watch live games on NFL Game Pass?
You can watch the preseason games live on NFL Game Pass. However, you cannot watch the playoffs or regular-season games live. Instead, you can only listen to live game audio through the NFL Game Pass service. There are different providers of streaming NFL games live and watching the NFL RedZone, but the NFL Game Pass does not support the feature. Nonetheless, if you are only looking to catch up on the games after they end, the NFL Game Pass service is a perfect option. At only $99.99, it is relatively cheaper than most of the streaming sites available.
How much does Game Pass cost?
There are two options for NFL Game Pass and Pricing; for $99.99 fans get an annual subscription that begins at the start of the season and will conclude before the coming preseason. The second option is you can have your subscription broken into a four-month installment plan that you pay for $30.
What about the NFL Game Pass free trial
If you don't have an NFL Game Pass subscription in the past, it serves a 7-day free trial. It is important to note before committing your $99.99 on NFL Game Pass, you first need to check to log into your account, if you don't have just create one with your valid information, and get a 7-day free trial.
Once you are logged in, you will be required to provide your credit card info and after the seven-day free trial, your account will be charged. The seven-day free trial gives you room to cancel the subscription in this period if you are not comfortable with the service.
From when you can watch the 2023-2024 NFL season on NFL Game Pass?
The 2023-24 NFL season will feature 17 regular-season games of the Week 18 schedule a first of its kind from the regular 16 games. The 2023 NFL regular season will begin with defending champions Kansas City Chiefs on September 7, 2023. The season will last until 7 January 2024, and the majority of the games for each week are scheduled for Sunday games. You can access replays to all of these games on NFL Game Pass. This service will provide TV broadcasts for all the games throughout the season and they will be available for on-demand viewing immediately after the conclusion of the game telecast. But if you are using NFL Game Pass on the free trial, you will be only to watch the replays 72 hours after the telecast ends.
NFL Game Pass login process
NFL.com and NFL app feature the NFL Game Pass and for you to access your NFL account you only need to log in and you will access your account. You don't need a separate NFL Game Pass to log in to your account.
Where can I get the NFL Game Pass app?
The free NFL app gives you access to your NFL Game Pass, the NFL app is very versatile and it is available to all digital users including Android and iPhone users. The NFL app can be downloaded from Amazon too. You can view the games and content on smart TVs, computers, and smartphones. NFL Game Pass is compatible with several digital devices such as Apple TV, Android TV, Roku, Xbox One, PlayStation 4, Amazon Fire TV, and Fire TV Stick as well as Ios and Android mobile devices.
What's the difference between NFL Sunday Ticket and NFL Game Pass?
NFL Sunday Ticket differs from NFL Game Pass because it offers live and out-of-market games that are played on Sunday afternoons whereas the latter offers game replays. It is produced by AT&T/DIRECTV. NFL Sunday Ticket games do not provide your local team's game and it can be accessed as a TV channel. Also, it is available to DirecTV subscribers and non-DirecTV subscribers can get it through the NFLSundayTicket.TV. The maximum subscription fee for the NFLSundayTicket.TV is $396 which runs for the whole season and it provides an option to add NFL Game Pass extra $50 charged.
What's the difference between NFL Game Pass and NFL RedZone?
NFL RedZone is a TV channel that helps to energize your Sunday afternoons with live-ins for multiple games. This service is available through your local cable provider, and live-TV streaming services including Sling and YouTubeTV at an add-on price. It is essential to differentiate NFL RedZone from NFL Red Zone because the latter is only exclusive to DirecTV and it is like a themed TV channel.
In conclusion: The NFL Game Pass provides its subscribers with a wide range of content such as exclusive interviews, NFL Originals, games, and many more. Though the service doesn't broadcast live games it offers lots of content that are worth subscribing to at $99.99.