Matthias Farley NFL Career Stats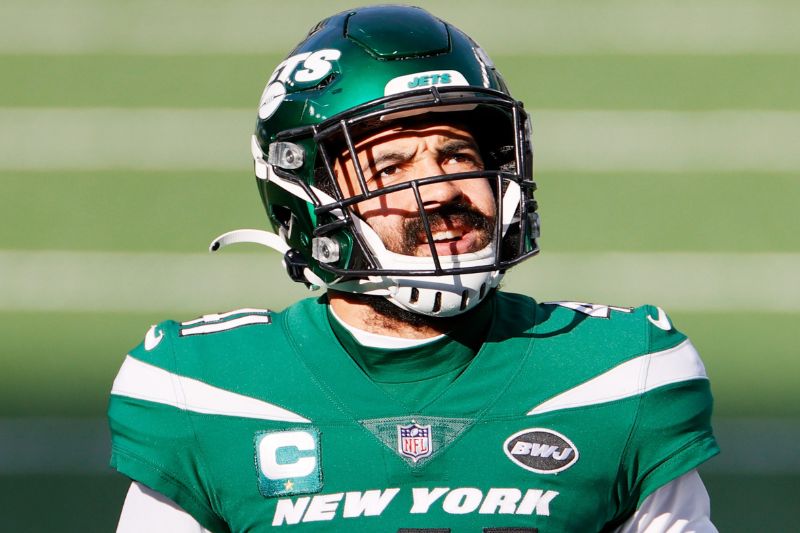 30-year-old Matthias Farley is currently playing in the NFL for the Las Vegas Raiders since 2022 as a professional American football player, jersey No. 49, in the Safety position. Farley played college football for the Notre Dame Fighting Irish men's football team and was undrafted by the Arizona Cardinals in 2016.
Matthias Farley Bio
Present Team: Las Vegas Raiders
Jersey No: 49
Position: DB
Height: 5-11
Weight: 209
Age: 30
College: Notre Dame
Date of Birth: July 15, 1992
Here we have listed Matthias Farley's career stats, and an overview of the 2022-23 latest NFL game's receiving, rushing, passing, kick return, punt return, fumbles, and defense record you need to watch.
Defense
| | | | | | | | | | | | | | |
| --- | --- | --- | --- | --- | --- | --- | --- | --- | --- | --- | --- | --- | --- |
| YEAR | TEAM | G | Total | Solo | AST | SCK | SFTY | PDEF | INT | TDS | YDS | AVG | LNG |
| 2023 | Panthers | 2 | 6 | 5 | 1 | 0 | 0 | 0 | – | – | – | – | – |
| 2022 | Raiders | 17 | 3 | 3 | 0 | 0 | 0 | 0 | – | – | – | – | – |
| 2021 | Titans | 17 | 10 | 9 | 1 | 0 | 0 | 0 | – | – | – | – | – |
| 2020 | Jets | 16 | 20 | 10 | 10 | 0 | 0 | 3 | – | – | – | – | – |
| 2019 | Jets | 13 | 5 | 5 | 0 | 0 | 0 | 0 | – | – | – | – | – |
| 2018 | Colts | 5 | 15 | 8 | 7 | 0 | 0 | 4 | 1 | 0 | 7 | 7 | 7 |
| 2017 | Colts | 16 | 97 | 60 | 37 | 0 | 0 | 7 | 2 | 0 | 9 | 4.5 | 9 |
| 2016 | Colts | 16 | 8 | 8 | 0 | 0 | 0 | 0 | – | – | – | – | – |
Fumbles
| | | | | | | | | |
| --- | --- | --- | --- | --- | --- | --- | --- | --- |
| YEAR | TEAM | G | FUM | LOST | FF | OWN FR | OPP FR | TD |
| 2023 | Panthers | 2 | – | – | 0 | – | – | – |
| 2022 | Raiders | 17 | – | – | 0 | – | – | – |
| 2021 | Titans | 17 | 0 | 0 | 1 | | 1 | 0 |
| 2020 | Jets | 16 | – | – | 0 | – | – | – |
| 2019 | Jets | 13 | – | – | 0 | – | – | – |
| 2018 | Colts | 5 | – | – | 1 | – | – | – |
| 2017 | Colts | 16 | – | – | 1 | – | – | – |
| 2016 | Colts | 16 | – | – | 0 | – | – | – |
Rushing
| | | | | | | | | | | | | |
| --- | --- | --- | --- | --- | --- | --- | --- | --- | --- | --- | --- | --- |
| YEAR | TEAM | G | ATT | YDS | AVG | LNG | TD | 1st | 1st% | 20+ | 40+ | FUM |
| 2023 | Panthers | 2 | – | – | – | – | – | – | – | – | – | – |
| 2022 | Raiders | 17 | 1 | -3 | -3 | -3 | 0 | 0 | 0 | 0 | 0 | 0 |
| 2021 | Titans | 17 | – | – | – | – | – | – | – | – | – | – |
| 2020 | Jets | 16 | – | – | – | – | – | – | – | – | – | – |
| 2019 | Jets | 13 | – | – | – | – | – | – | – | – | – | – |
| 2018 | Colts | 5 | – | – | – | – | – | – | – | – | – | – |
| 2017 | Colts | 16 | – | – | – | – | – | – | – | – | – | – |
| 2016 | Colts | 16 | – | – | – | – | – | – | – | – | – | – |
Passing
| | | | | | | | | | | | | | | | | |
| --- | --- | --- | --- | --- | --- | --- | --- | --- | --- | --- | --- | --- | --- | --- | --- | --- |
| YEAR | TEAM | G | ATT | COMP | PCT | YDS | AVG | LNG | TD | INT | 1st | 1st% | 20+ | SCK | SCKY | RATE |
| 2023 | Panthers | 2 | – | – | – | – | – | – | – | – | – | – | – | – | – | – |
| 2022 | Raiders | 17 | – | – | – | – | – | – | – | – | – | – | – | – | – | – |
| 2021 | Titans | 17 | 1 | 1 | 100 | 6 | 6 | 6 | 0 | 0 | 1 | 100 | 0 | 0 | 0 | 91.7 |
| 2020 | Jets | 16 | – | – | – | – | – | – | – | – | – | – | – | – | – | – |
| 2019 | Jets | 13 | – | – | – | – | – | – | – | – | – | – | – | – | – | – |
| 2018 | Colts | 5 | – | – | – | – | – | – | – | – | – | – | – | – | – | – |
| 2017 | Colts | 16 | – | – | – | – | – | – | – | – | – | – | – | – | – | – |
| 2016 | Colts | 16 | – | – | – | – | – | – | – | – | – | – | – | – | – | – |